Green-To-Clean Service
Accentuate the sparkling and clear waters of your pool and spa with residential and commercial repair solutions
Pool Repairs & Maintenance in Mesa, AZ
When it's time to jump into the pool and enjoy the beautiful day, you want your pool to be a picture perfect blue. Not only should your pool look spotless, but the systems should also run smoothly and circulate water regularly. When you notice water isn't pumping properly or the pool water isn't looking right, it can be easy to assume the worst.
Before you try to solve the problem yourself, contact the professionals at Good Life Pool and Spa Care to help. We're a comprehensive pool repair and maintenance company, trained and prepared to handle anything from Green Pools, to broken equipment, to plumbing issues and more. No matter the nature of your repair, our pool technicians will arrive ready to handle it!
Solve your pool repair problems much faster than the average repair technician.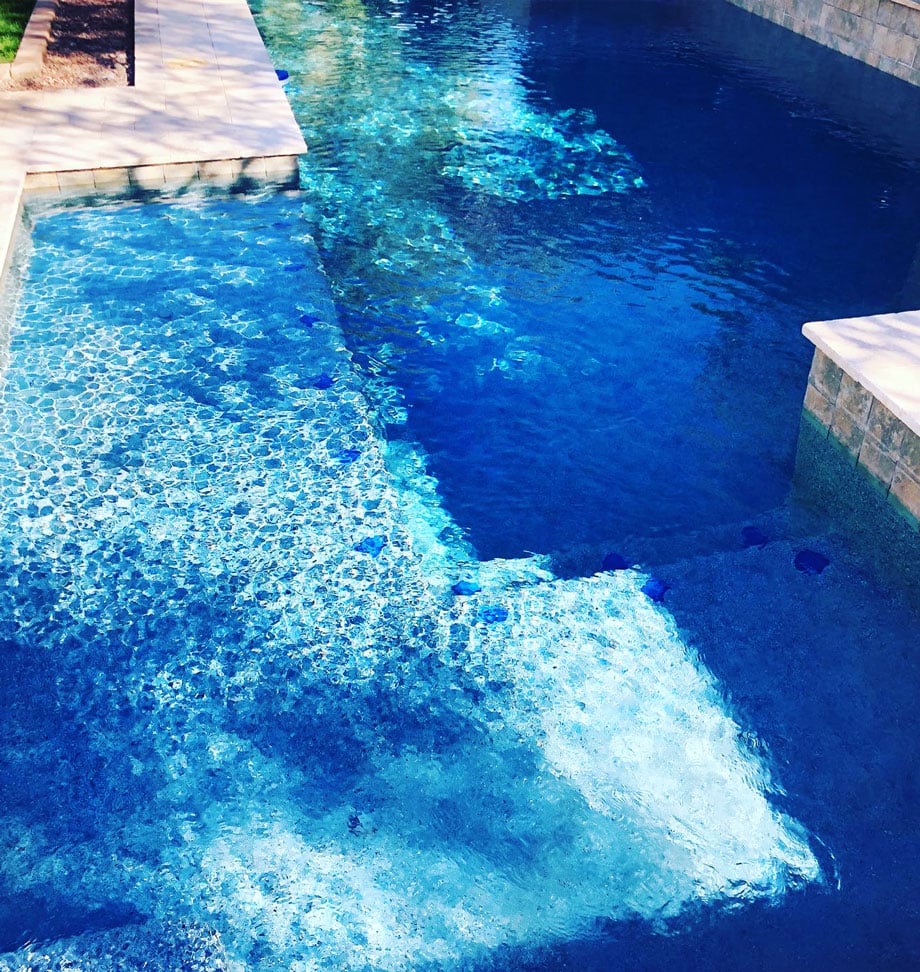 We Work With You to Solve Your Pool & Spa Problems
At Good Life, we take pool and spa care seriously and are committed to helping you solve the problem. When you call us to discuss a malfunction in your equipment, or issues with a green pool, our first priority is to help you troubleshoot over the phone. If we're able to walk you through how to fix a minor issue, there is no charge to you. However, if your repair requires one of our technicians to diagnose the problem in person, we have a $85 fee that will be directly applied to your full repair costs.
Regardless of if you originally received your pool equipment from Good Life or another company, we operate on a like-for-like basis. This means we are able to replace the damaged hardware with the same brand you originally had if you so choose. Our easy and effective repair processes are performed with due diligence and within your budget.
The Good Life Pool & Spa Care Difference