Holiday in the Sun, But From Your Backyard
You're only one swim away from a good mood.
Pool Cleaning & Repair Services in Gilbert, AZ
Your pool is the place where memories are made, relaxation is had, and heatwaves are avoided. But when weather, chemical imbalances, and technical malfunctions interfere with this good time, your pool can quickly become the most undesired location of your home. At Good Life, we strive to provide clean pools, functional equipment, and more with our weekly cleaning services and equipment replacements and repairs.
Between work, kids, family obligations, and other life responsibilities, finding time to clean your pool can be challenging. But now it doesn't have to be. Good Life Pool & Spa Care offers pool cleaning and repair services so you can spend your free time relaxing and doing what truly makes you happy—no more poolside chores. Our professionals arrive on time, complete the job to your satisfaction, and leave the surrounding space exactly how we found it.
To take control of the amount of hours in your day and check one thing off your to-do list, contact Good Life Pool & Spa Care today and schedule a consultation.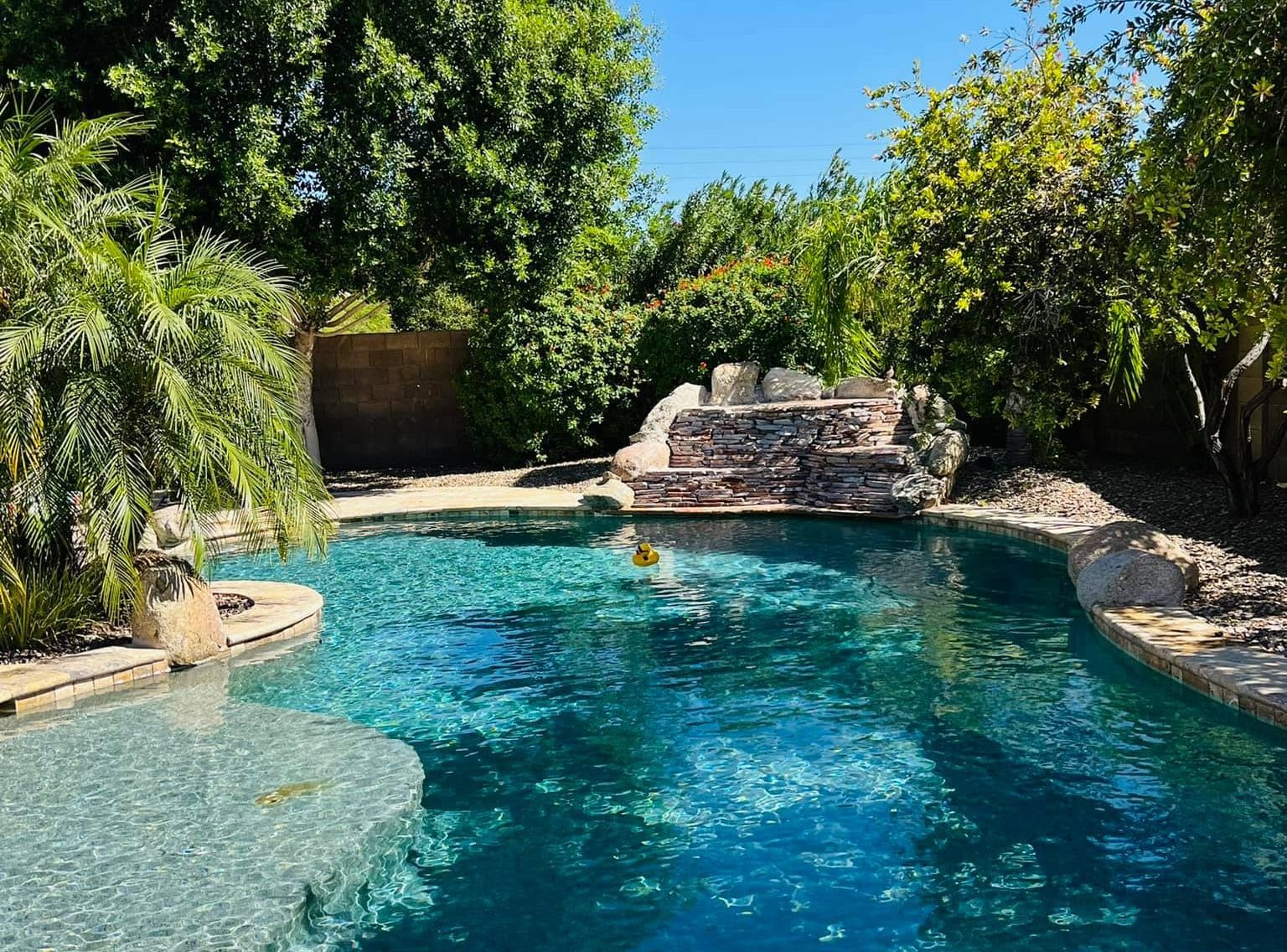 Beat the Heat in Gilbert, AZ
Gilbert is a 69 sq. mile town located in the southeast region of Phoenix, AZ and home to a little over 300,000 residents. With a subtropical climate, Gilbert experiences dry and hot summer days, and mild winters with little rainfall—the perfect destination to catch some sun and float on the water. And, thanks to Good Life Pool & Spa Care, enjoying a day at the pool is as easy as waking up in the morning. With our innovative and efficient pool cleaning and repair services, your pool or spa will always be ready for someone to dive right in.