Pool Rules: Swim Your Heart Out
Rediscover crystal clear waters right in your backyard.
Pool Cleaning & Repair Services in Apache Junction, AZ
When you live in a warm climate such as Apache Junction, spending time in your backyard oasis is likely your favorite part of the day. But what happens when your pool decides to call it quits or algae has run amuck? You call Good Life Pool & Spa Care! At Good Life, we offer clients weekly pool cleaning services to take care of unwanted bacteria, as well as equipment repairs and replacements. From now on, let the professionals handle the maintenance and you focus on relaxing in your clear blue pool.
Here at Good Life Pool & Spa Care, we treat your pool as if it were our own. Our certified professionals take their time, complete the service fully, and ensure each moving part is fully functional. When you choose Good Life, you're choosing to become a part of our family, where we take care of our clients and perform honest, budget-friendly services. Take care of your pool without having to put in the work, we'll do it all for you.
If you're ready to have a sparkling, clear blue pool for those extra hot Apache Junction days, contact Good Life Pool & Spa Care today to schedule a consultation.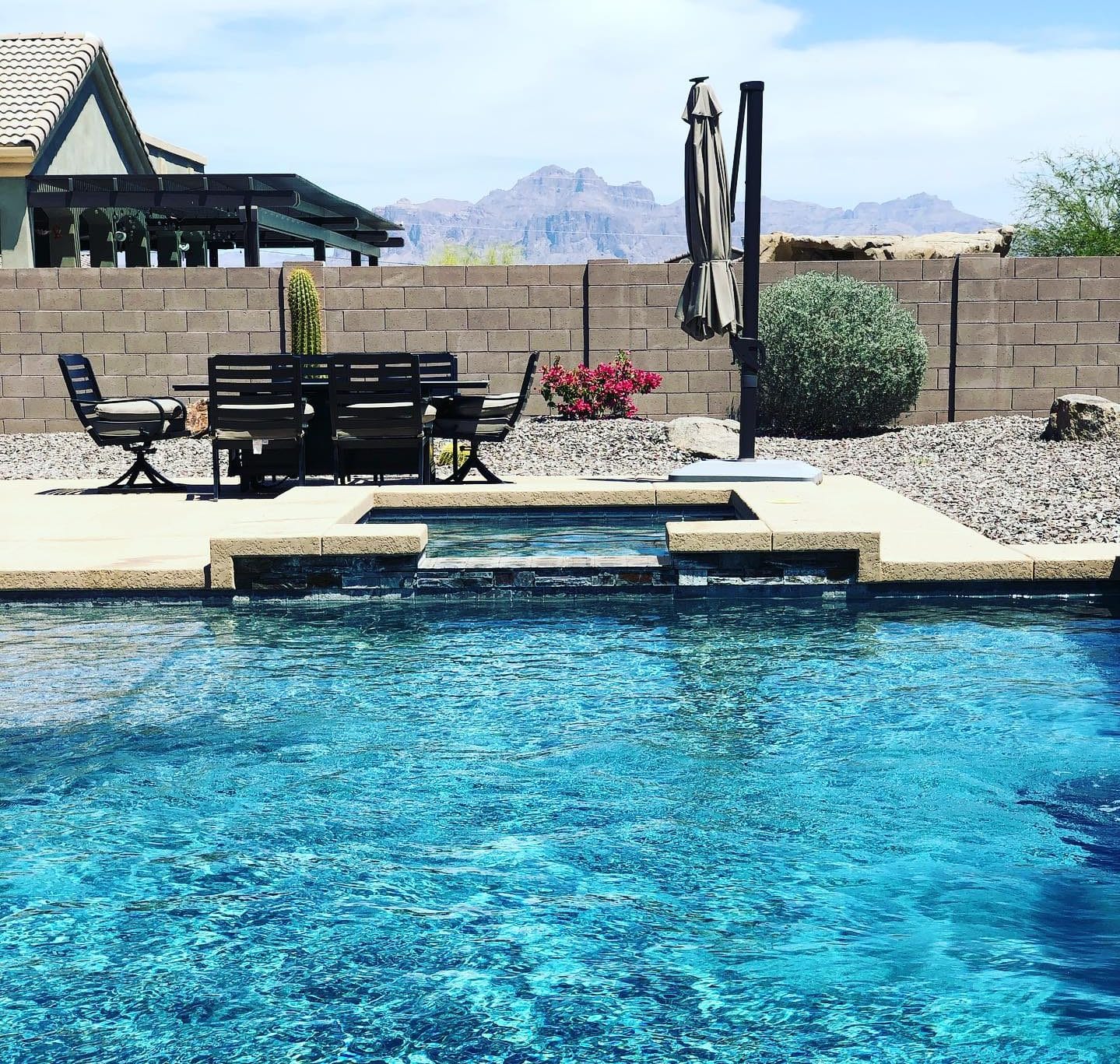 Permanently on Pool Time in Apache Junction, AZ
Home to the Apache Trail and Tonto National Forest, Apache Junction is located just minutes from Phoenix, AZ. This city is a favorite destination for hiking, camping, fishing, horseback riding, and other outdoor desert activities. With desert adventures comes desert heat—dry and hot—and there's no better way to cool down from a day in the sun than jumping into the pool. At Good Life Pool & Spa Care, our pool cleaning and repair services can keep you swimming well into the evening without a worry.